I've previously tried a few of the Tantus range, so I will provide a mini-review of each of the ones I've ridden, in case you're thinking of treating yourself this weekend, but aren't sure which one to buy. After all, when the world is in lockdown or self-isolating what better way is there to pass the time, than with some self-love 😉
Charmer
The silicone of the Charmer is really smooth, as well as being soft so it's fantastic for beginners. It can be used in a harness so is ideal for play with a partner, and it also features a suction base which will allow it to stick on suitable surfaces. I love the bumps along the shaft, they feel sublime vaginally with the benefit of stimulating my G-spot. I'd expect it to feel pretty awesome anally too. The Charmer is a great all-rounder. It is extremely affordable too, at just $39.99!
Bound
Made in collaboration with She-Vibe, the Bound comes in three colour variants. I have the cocoa version, and I love the realistic cock shape that is made more interesting with the rope texturing design. The shaft is firm silicone, and it is fulfilling for those that like a decent girth. When I ride Bound, I use plenty of water-based lubricant, which means I get all the sensation from the ridges, without it being too rough. Bound is harness compatible, so can be used for pegging or strap-on play. If you are a fan of textured dildos, you'll love the Bound!
Flurry
The Flurry is a dual-density dildo, with a firmer inner silicone core, and a squishier silicone exterior. So it has the advantage of not looking like a cock, but feeling like one! I like the fact it has two coronal ridges at the tip of the shaft, and these provide decent G-spot stimulation. Flurry is generously proportioned, with 7″ length and 4 3/4″ girth. I find it gives substantial fulfilment, so it's ideal for those who like a fuller dildo, that looks non-phallic. You can choose from either candy pink or twilight purple. I am a fan of purple so that was the obvious choice for me 😉 The Flurry is also suitable for partner play with a harness. It's a good value dildo at $59.99 too!
Echo
The Echo is the dildo that keeps on giving, with its ridged surface. Its silicone is firm and comes with a bullet vibrator that I personally like to use for clitoral stimulation whilst twerking on the Echo mounted on a suction cup. It's available in pearl white or midnight purple, for $69.99. At 40% off this means it's a wallet-friendly $41.99!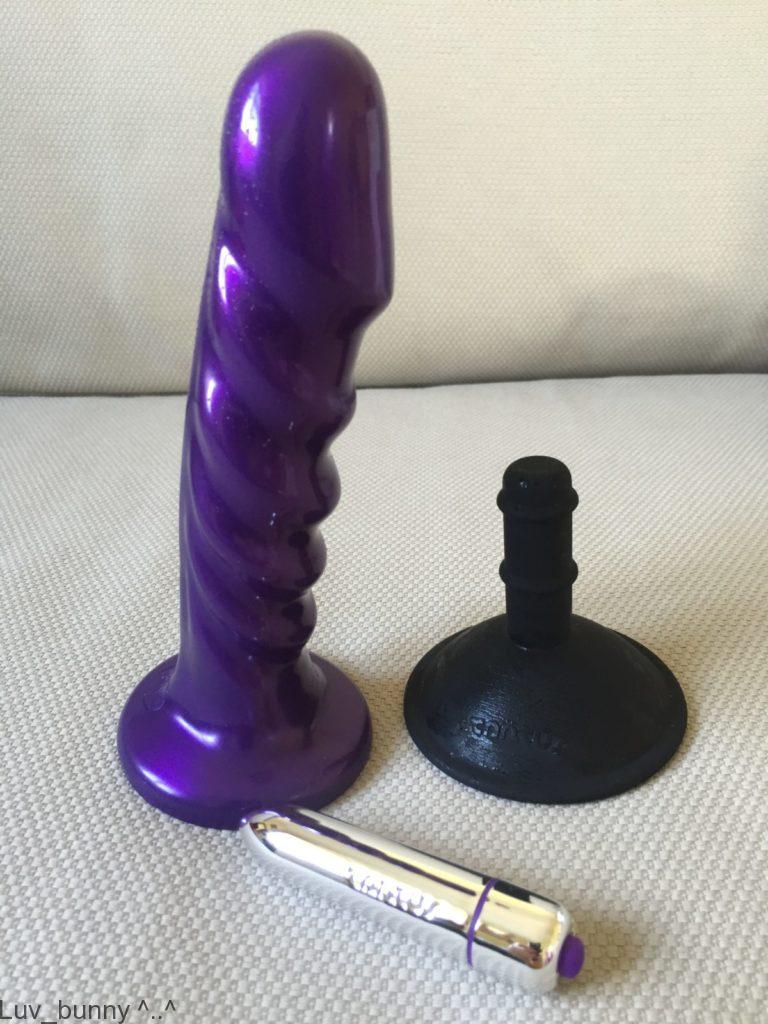 Affiliate links have been used in this post. Please help support this blog, by using the links should you wish to purchase one of these amazing dildos. I will earn a small commission at no extra cost to you. Thank you, xx